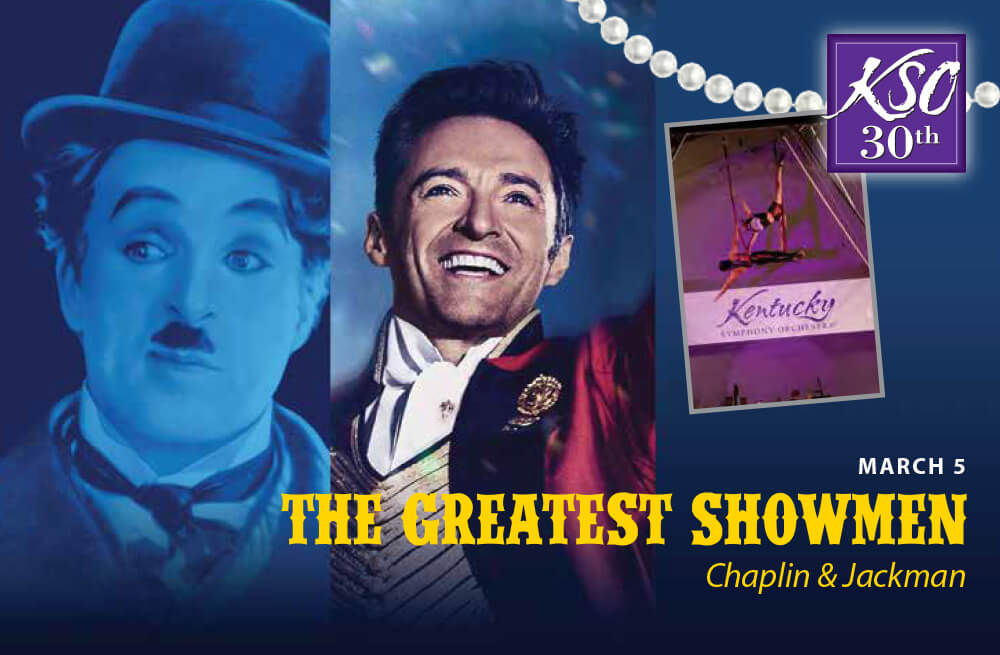 The Greatest Showmen
Chaplin & Jackman

---
7:30 Saturday, March 5, 2022
Drees Homes Auditorium— St. Henry District High School, Erlanger, KY
British comedic actor, writer, director, composer Charlie Chaplin (1889-1977) became one of Hollywood's biggest stars of the silent-film era. Chaplin's trademark character "The Tramp" incorporated pantomime and quirky movements to create an iconic figure that appeared in most of his films from 1914-36. The KSO will screen his 1928 film The Circus, as it performs Chaplin's own 1967 revised score (restored for live performance by Timothy Brock). Following an intermission, the KSO turns to Hugh Jackman's portrayal of P.T. Barnum in the 2017 film — The Greatest Showman. Composers Benj Pasek & Justin Paul penned the film score and popular tunes "This Is It", "From Now On" and others, for which the KSO and a local cast will present several selections in this old and new musical/theatrical double-bill.
Charlie Chaplin
The Circus (Silent Film)
ed. Tim Brock
Benj Pasek & Justin Paul
Selections from the Greatest Showman

(Cast TBA)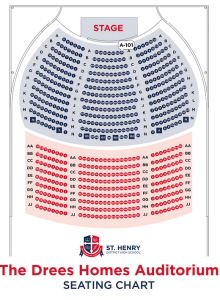 Single Tickets  $35 each, with two ways to enjoy performances — in person or via live stream!  Single tickets for non-subscribers on sale January 30, 2022. Single ticket sales subject to processing and handling: $1.50 per ticket plus credit card merchant fee 3.5%. Mailing an additional $1.15 if requested.
Get your tickets for less by subscribing now! 
Enjoy the "best" seats in the house at $5 off per concert with one low processing fee.  Plus the chance to get additional tickets before the general public.
Note: Your safety is our priority, the KSO follows current protocols at each venue including:
– physical distancing (limited capacity)
– providing hand sanitizer
– reducing touch points
– Wearing face mask (suggested).
Please stay home if you are sick, or have been exposed to anyone with COVID-19 in the last 72 hours.
---