Blessing or Curse?
November 9, 2019 @ 7:30 pm
Blessing or Curse?
Composers overcoming physical disabilities to achieve greatness

---
7:30 p.m. Saturday, November 9, 2019
Frances K. Carlisle Performing Arts Center, Notre Dame Academy
The seemingly impossible accomplishments of those with severe disabilities. Composers through the ages have overcome grave physical challenges to pen great works — Allan Pettersson (crippling rheumatoid arthritis), Joaquín Rodrigo (blind since age 3), Ludwig Van Beethoven (deaf). Internationally renowned and Grammy Award winning classical guitarist Jason Vieaux joins the KSO for Rodrigo's hauntingly beautiful Concierto de Aranjuez.
Allan Pettersson
Symphonic Movement
"The music forming my work is my own life, its blessings, its curses: in order to rediscover the song once sung by the soul." – Allan Pettersson

Joaquin Rodrigo

Ludwig Van Beethoven

Concierto de Aranjuez

Jason Vieaux, guitar

Symphony No. 6, Pastoral

Read Press Release Click Here
Single Tickets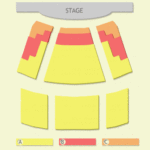 Available approximately three weeks prior to each concert.
– A seats: $35
– B seats: $27
– C seats: $19
– Children (18 and under): 50% off
– Ticket sales subject to processing and handling fees: $1.50 per ticket plus credit card merchant fee 3.5%. Mailing an additional $1.15 if requested.
Get your tickets for less by subscribing now!
---