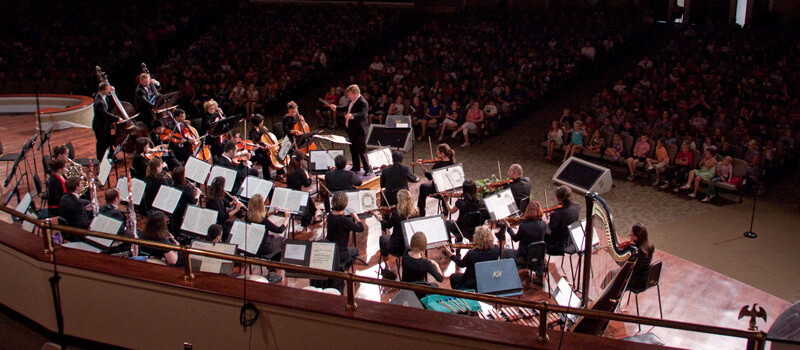 For Immediate Release
March 27, 2020 @ 9:00 am
June 15, 2020 @ 11:30 pm
For Immediate Release —  March 27, 2020
Due to the worldwide shuttering of businesses and gatherings caused by the Coronavirus pandemic, the KSO regretfully concedes the remainder of the 2019-20 Season.  This includes the cancellation of the KSO's 3rd annual Bourbon Barrel Ball, April 25th, 2020, at the C&O Roundhouse, and "Singin' in the Rain" May 16, 2020 at Greaves Concert Hall.
We know these are difficult times for everyone.  With the cancellation of the remainder of the 2019-20 season, the KSO lost its annual Bourbon Barrel Ball fundraiser which helps keep Subscription Series ticket prices low, while providing funding for the free Summer concerts in Devou Park and free Education concerts for regional schools. The KSO is typically hard at work these months raising funds to present the following season. If you can, I hope you will consider supporting the KSO in these ways:
Donate the value of your unused ticket(s) to the KSO, rather than requesting a refund. The value of your ticket would provide support the free Summer concerts in Devou Park. Thank you for your consideration. To donate your ticket(s), click here.
Purchase Raffle tickets — the Double Eagle Very Rare and Two Chance Raffle drawings are still being held April 25th. To purchase a raffle ticket, click here.
If you are able, please give to the KSO Community Circle. While the KSO always depends upon the generosity of our audience, we need your help even more right now. Please consider a contribution to help replace the $65,000 loss in revenue due to the cancellation of the KSO's 3rd annual Bourbon Barrel Ball.
As a staunch believer in "the show must go on," I truly regret conceding the end of the season, as the cancellation drastically affects our free-lance musicians, and prevents us all from sharing the gift of great music and memorable performances.  We'll all get past this uncertain time, as we count our blessings, and look ahead to future opportunities to share each other's company "in perfect harmony."
I wish you all a safe and salubrious Spring.
Sincerely,

James R. Cassidy, Music/Executive Director and Founder
The following events have been cancelled:
April 4, 2020 — Newport Ragtime Band @ Duke Energy Center
April 25, 2020 — Bourbon Barrel Ball, C & O Roundhouse
May 1, 2020 –  Covington Devou-Doo Daddies, Campbell County Library
May 16, 2020 — Singin' in the Rain, Greaves Concert Hall
The following options are available to current ticketholders:
Donate your ticket. Your generous support is especially appreciated during challenging moments, and is vital in helping the Kentucky Symphony Orchestra fulfill its mission.  Your donation is fully tax deductible. To donate your ticket(s), click here.
Request a voucher valid for any 2020-21 Subscription Series. Requests must be made before midnight May 16, 2020; click here to initiate your voucher request.  Next season will offer the wide-variety of programs you have come to expect from the KSO  (An early draft includes — A Haunting in Highland Heights, Beethoven's Polyp-so Party, Welcome Bach, Czech it Out, & Wow-EE, Wow Wow Rat-Rack Revue)
Request a refund to your original form of payment. Refund requests must be made before May 16, 2020; click here to initiate your refund request.
If you have any questions or concerns, please contact us at (859) 431-6216 or [email protected], 9:30 AM– 5:30 PM Monday–Friday.  Please note, KSO offices are currently closed to the public until further notice. All requests must be made by mail, on-line or by phone.
We appreciate your patience and understanding.