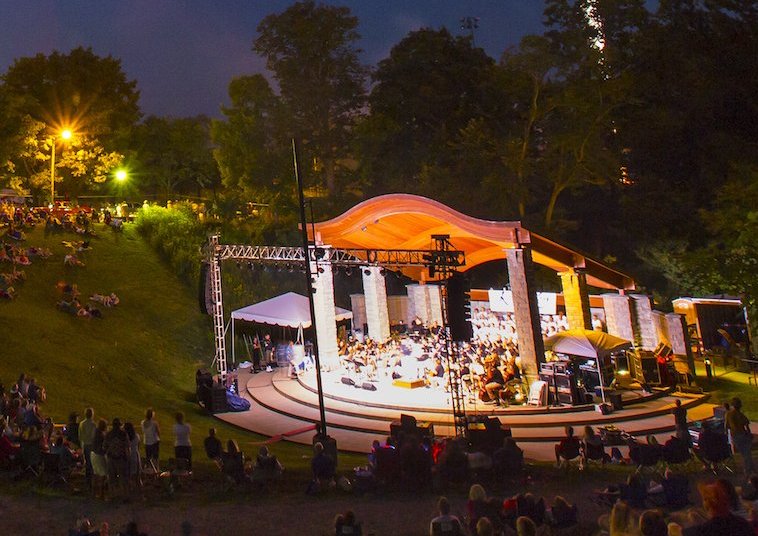 Who Spiked the Symphony- Live Stream
August 8, 2021 @ 7:30 pm
August 19, 2021 @ 12:30 pm
Who Spiked the Symphony?

7:30 p.m. Sunday, August 8, 2021
Recorded Live from Tower Park Amphitheater, Fort Thomas, KY
In the 1940s and 50s, percussionist Spike Jones and his City Slickers were heard on the radio, recordings, on tour, and eventually via their own television show. The cast were all great musicians and zany comics. No music escaped their parodies — pop, jazz, country and classical music. New Orleans percussionist/entertainer, Carl Mack plays Spikes' original tuned cowbells, car horns, and kooky instruments, as KSO musicians and performers mock opera, historical figures, sporting events and songs with wacky antics.
There is no fee to access this concert. Contributions are greatly appreciated. Your generosity helps keep the music playing!
Learn more about the program — the playlist, artists bios and more (click to view)!
Click  "Watch" button to view concert.

Register below for a chance to win a $100 Amazon gift card plus a pair of tickets to the KSO's entire 30th Anniversary season (5 concerts Oct – May) — a total value of $475.  A $25 Kroger gift card drawing will be held Wednesday at noon, August 11, and the grand prize winner will be chosen on Sept 10th.  To enter the drawing, all you have to do is register and complete that concert's post-concert survey.

This concert is sponsored by