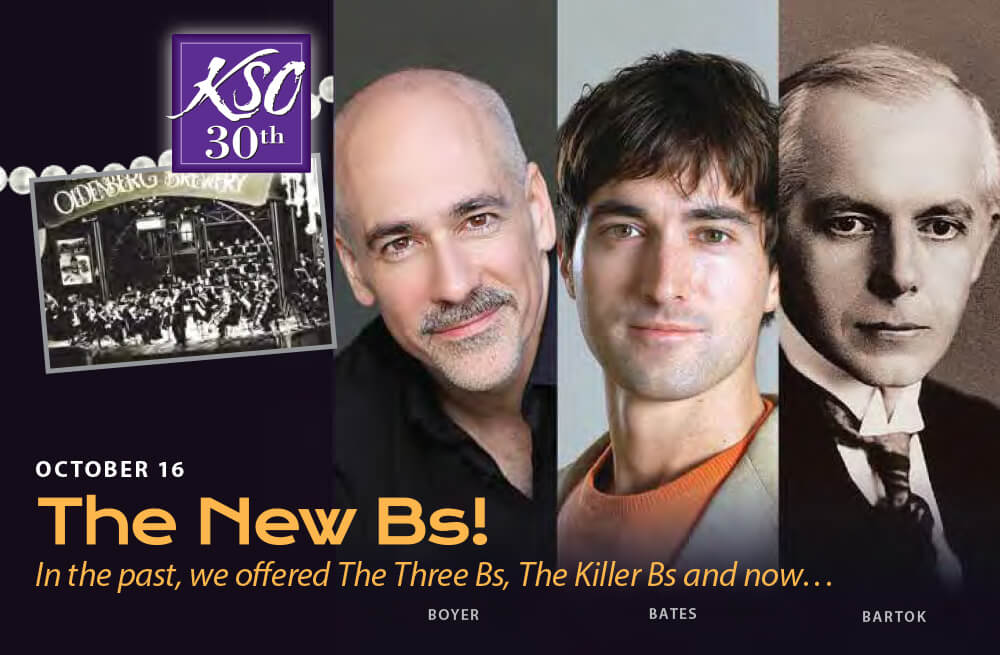 The New Bs
October 16, 2021 @ 7:30 pm
The New Bs
Boyer, Bates and Bartok
---
7:30 Saturday, October 16, 2021
Drees Homes Auditorium— St. Henry District High School, Erlanger, KY
The Kentucky Symphony Orchestra literally trumpets, rockets and dances to open its 30th anniversary season with an all-orchestral program featuring the New Bs —(Boyer, Bates and Bartok).  Peter Boyer's "New Beginnings" (2000) opens with a driving fanfare that gives way to a haunting lyrical melody and zippy, boisterous finish. Grammy award-winning composer and DJ Mason Bates brings his samplings and computer- driven tempi and percussive sounds to his 2018 work The Art of War, featuring sounds of the U.S. Treasury printing presses, a co-mingling of American blues and Iraqi folk music, and the training of a U.S. Marine Corps mortar platoon.  The program concludes with Béla Bartók's 20th c. warhorse — Concerto for Orchestra (1945).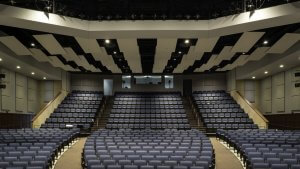 Single Tickets 
$35 each, with two ways to enjoy performances — in person or via live stream!  Available now.  Single ticket sales subject to processing and handling: $1.50 per ticket plus credit card merchant fee 3.5%. Mailing an additional $1.15 if requested.
Get your tickets for less by subscribing now!  Enjoy the "best" seats in the house at $5 off per concert with one low processing fee. 
Note: Your safety is our priority, the KSO follows current protocols at each venue including:
– physical distancing (limited capacity)
– providing hand sanitizer
– reducing touch points
– Wearing face mask (required by venue).
Please stay home if you are sick, or have been exposed to anyone with COVID-19 in the last 72 hours.
---