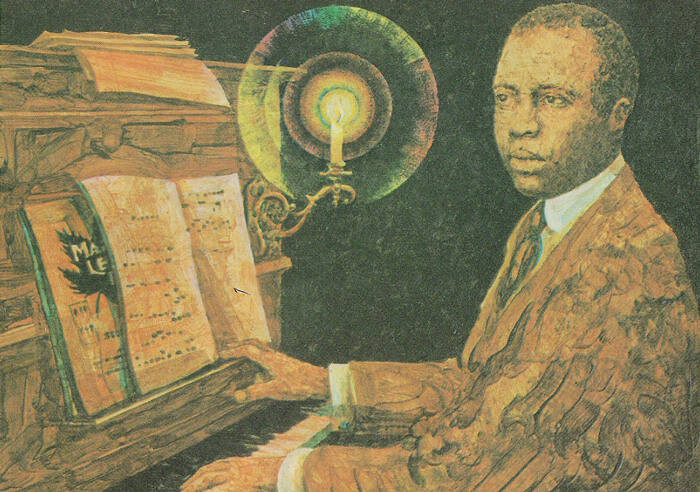 Rags to Riches
February 25, 2020 @ 9:30 am
11:00 am
"Rags to Riches" with the Newport Ragtime Band
The Roots of America's Musical Heritage (Grades 6-12)
Tuesday, February 25, 2020, 9:30 a.m. and 11:00 a.m.
**National Underground Railroad Freedom Center **

To register for this free program please complete the reservation form.
Celebrate Black History Month with this exceptional cross-curricular opportunity.  A performance and slide show by the KSO's Newport Ragtime Band surveys the roots of American musical heritage. The program offers ragtime, blues and early jazz from 1895-1932, featuring tunes by legendary African American musicians/composers Scott Joplin, James Reese Europe, W.C. Handy, Jelly Roll Morton, Eubie Blake and others. Also, learn how Cincinnati composers contributed to this genre of music.  Attendees can also tour the National Underground Railroad Freedom Center before or after the concert free of charge. 
The KSO does not offer transportation to concerts. To assist schools with arranging transportation to these concerts we encourage you to click the links provided for resources available to schools in our area: ArtsLinks located in Cincinnati has an ArtsBus program for schools located within the I-275 Beltway, and Target offers field trip grants to fund the cost of buses.
The Q & A session following the concert gives students and teachers the opportunity to ask questions of any musician or the conductor. Admission is free but registration is required. The 2019-20 Education Series is supported in part by a grant from the Charles H. Dater Foundation, Elsa H. Sule Foundation, R.C. Durr Foundation, and the Maxwell Weaver Foundation.
On the Program:
Just a Closer Walk With Thee …………Traditional
Entertainer…………………………………….Scott Joplin
St. Louis Blues………………………………W.C. Handy
Queen Rag…………………………………….Floyd Willis
When It's Sleepy Time Down South…Clarence Muse
Castle Walk……………………………………James Reese Europe
Black Bottom Stomp………………………Jelly Roll Morton
Yo' Feets Too Big…………………………..Fats Waller
Weary Blues………………………………….Artie Matthews
Minnie the Moocher……………………….Cab Calloway
Q&A
When the Saints go Marching In……..Traditional
Download Reservation Form – Click here
Teacher Quotes:
"Very well organized; quality of performance was excellent! Loved the powerpoint." — Berna T., Bowling Middle School
"I felt the choice of pieces was wonderful, making the students aware of composers and songs they might not already know. The quality of the musicians was excellent. The slide show was a great addition with interesting facts that made the composers and the time period more relevant." — Kris V., Corryville Catholic