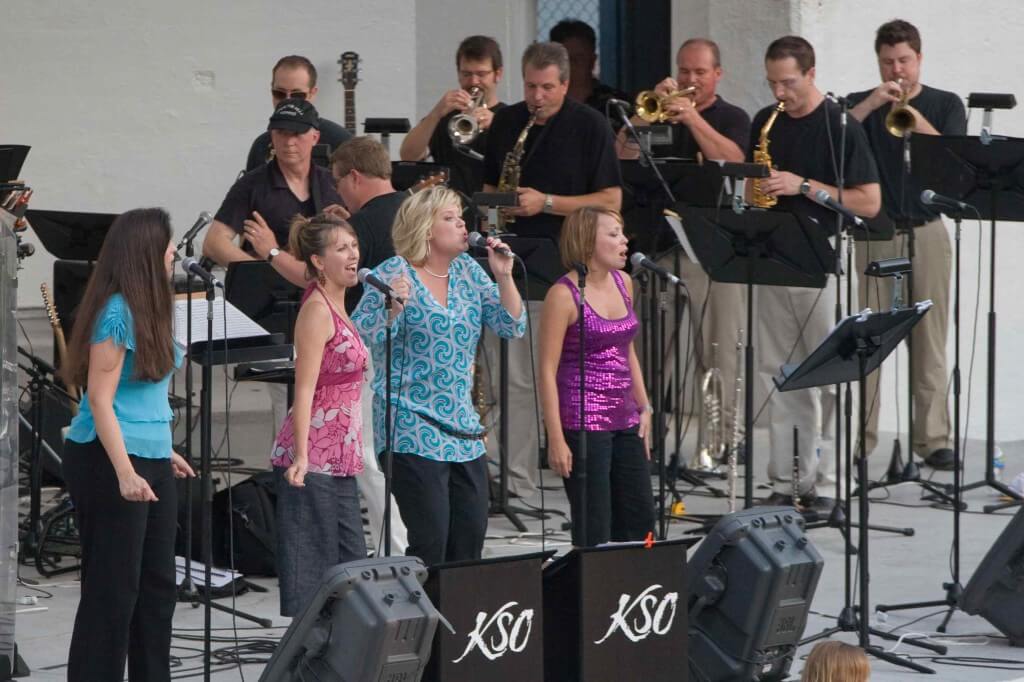 Pop-pourri Watch Party
September 5, 2020 @ 7:30 pm
September 6, 2020 @ 11:30 pm
Pop-pourri Saturday, September 5, 2020
Join the Kentucky Symphony Orchestra for the finale of the 2020 Summer Series in Fort Thomas! The KSO's 21-pc. studio orchestra with vocalists — The Boogie Band — has covered some of the most popular radio hits of the past seven decades. With 300 charts in its repertoire (adapted by arranger Terry LaBolt), the group this Labor Day weekend offers nostalgic hits for all generations attending, including chart toppers from Patsy Cline to Camila Cabello and The Beach Boys to Bruno Mars.
Please consider making a contribution to the KSO to keep great music playing. While sponsors cover nearly 50% of the Summer Series costs, your generosity goes a long way to make sure the band plays on.  We rely on donors like you to help fill the gap!
Take the post concert survey to be entered into a drawing to win a KSO prize package worth over $325. We will be drawing a winner five days after each concert, and a grand prize winner will be chosen Wednesday Sept 9th.  To enter, all you have to do is complete the post-concert survey.
On the Program    
Click Title to listen, or click here to hear the entire playlist.