Symphonic Fission
January 25, 2020 @ 7:30 pm
Symphonic Fission
Orchestral bomb detonates, producing a high musical yield
---
7:30 Saturday, January 25, 2020
Greaves Concert Hall, NKU
The KSO offers orchestral warmth in January with the area premiere of John Adam's Dr. Atomic Symphony, written from music taken from his 2005 opera about Robert Oppenheimer, the Manhattan Project, and the creation of the atomic bomb. Dimitri Shostakovich's Symphony No. 11 (The Year 1905) may, for political cover, refer to a massacre of innocents Russians by Tsarist troops , but the symphony was written  in the aftermath of the Soviet invasion of Hungary in 1957.
John Adams
Dr. Atomic Symphony  (Tristate premiere)
Dimitri Shostakovich
Symphony No. 11, The Year 1905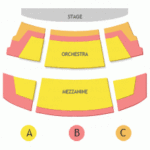 Single Tickets
Available approximately three weeks prior to each concert.
– A seats: $35
– B seats: $27
– C seats: $19
– Children (18 and under): 50% off
– Ticket sales subject to processing and handling fees: $1.50 per ticket plus credit card merchant fee 3.5%. Mailing an additional $1.15 if requested.
Get your tickets for less by subscribing now!
---