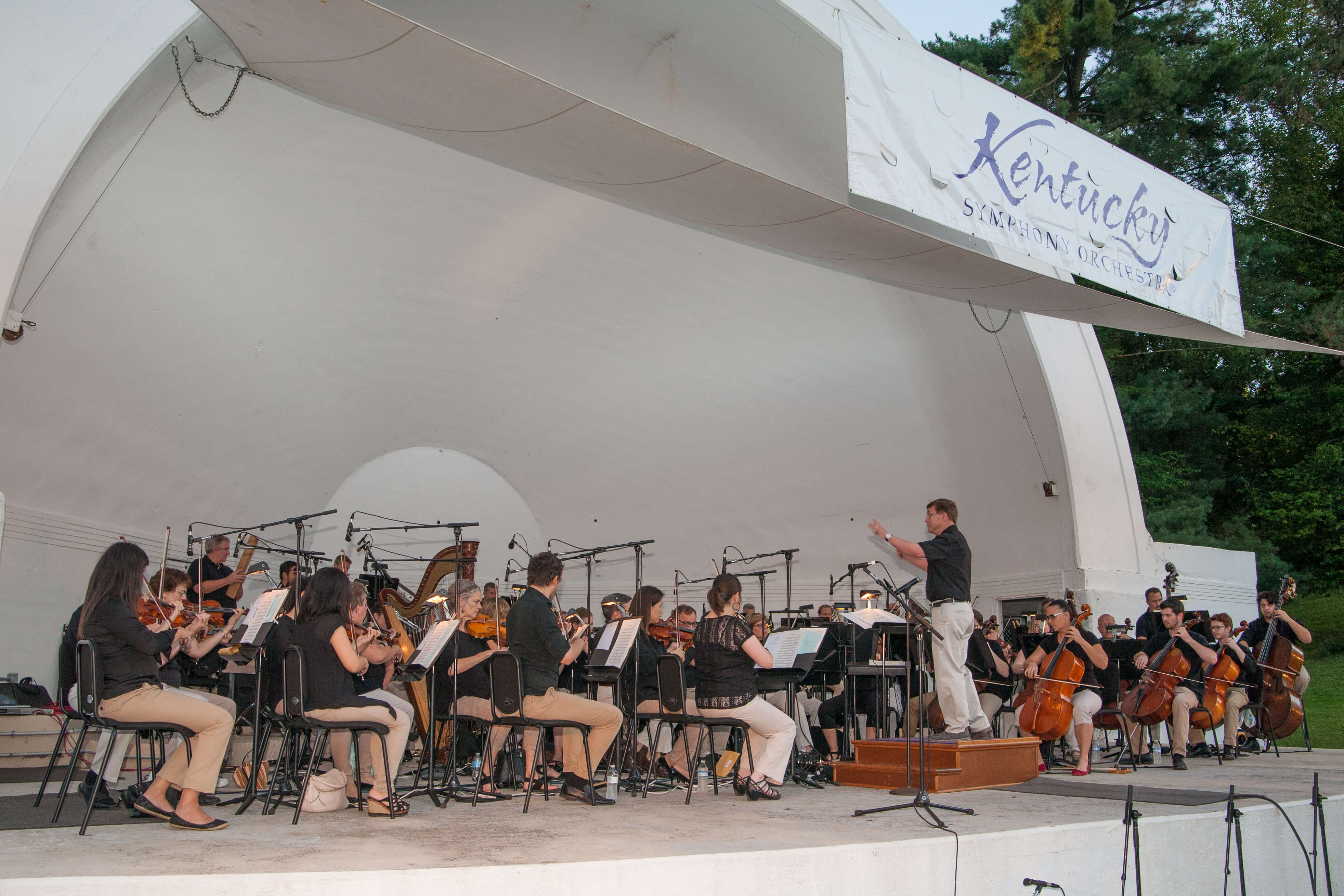 Save the Date – Summer Series
July 10 @ 7:30 pm
September 5 @ 7:30 pm
**** SAVE THESE DATES ****
This year, the KSO expands the Series to two parks —Saturday nights at 7:30 p.m. in Covington's Devou Park and Sunday nights at 7:30 p.m. in Ft. Thomas' Tower Park.
The 2021 Free Summer Park Series will offer a mix of nostalgia and family-friendly programs at 7:30 p.m. on
July 10 & 11 — "Hornucopia" (A '70s Trumpet-palooza)  

August 7 & 8 — "Who Spiked the Symphony?" (The zany music/comedy of Spike Jones)

September 4 & 5 — "The Boy Bands" — A century of chordiality
These unique casual concerts are free and open to the public. Admission is free. $5 contribution per person is encouraged but not required.  Free parking.
Register to receive concert news, weather updates, and more, and be entered into a drawing to win a KSO prize package worth over $475 (include a $100 Amazon Gift card, and a pair of tickets to each concert in the KSO's 2021-22 Subscription Series).
Bring blankets or lawn chairs.  Picnics are welcome. Concessions and food trucks on site. TANK Shutle runs Saturday's from Covington Catholic High School beginning at 6 p.m. for $1 each way.  Saturday morning, 10 a.m dress rehearsal in Devou Park is open to those considered to be at risk because of health, age, sickness, or exposure to COVID-19.  Each Sunday night concert will be streamed live on Facebook, and this website.
With your support the KSO brings generations together at the Devou Park bandshell in Covington, KY and  Tower Park amphitheater in Fort Thomas.
For more information visit our facebook page or call (859) 431-6216.