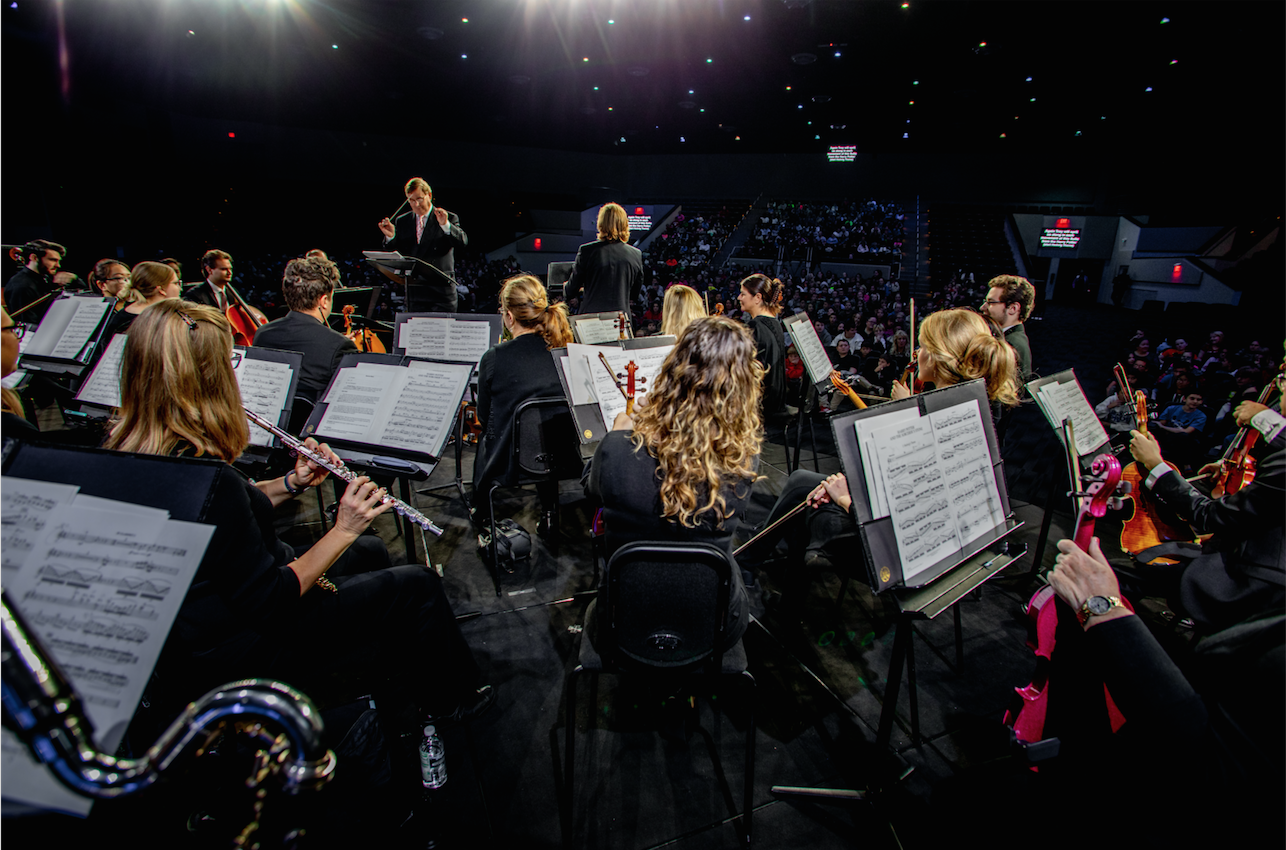 Getting to Know You Education Concert
September 20, 2022 @ 10:00 am
11:00 am
"Getting to Know You"
An introduction to instruments of the orchestra
.
Tuesday, September 20, 2022  10:00 a.m.
Wednesday, September 21, 2022 10:00 a.m.
Location:  7 Hills Church, 7300 Turfway Rd., Florence KY 41042
or via Live-stream.
For 28 years the KSO has offered free education programs to schools throughout Northern KY.  Children have access to a comprehensive program as the KSO alternates "Getting to Know You" (An introduction to instruments of the orchestra) with "Back in My Day" (the history of the orchestra and its music).  This program focuses on the musical instruments that comprise a symphony orchestra. Instruments are heard individually, in families and as part of the entire orchestra. "Getting to Know You" addresses some central music core concepts about instruments and how they make sounds. The Q & A session following the concert gives students and teachers the opportunity to ask questions of any musician or the conductor. Bus ingress and egress is simple and parking is ample. Bus drivers can actually attend the program too.
Admission is free but registration is required. Special thanks to the Charles H. Dater Foundation, Nellie Leaman Taft Foundation and the Maxwell Weaver Foundation for supporting these programs.
~On the Program ~
John Williams: "Imperial March" from Star Wars
Wolfgang Amadeus Mozart: Eine Kleine Nachtmuzik (mvt. I) — Strings
Gioachino Rossini: "Factotum della cittá" from Barber of Seville — Woodwinds
Aaron Copland: Fanfare for the Common Man — Brass & Percussion
Benjamin Britten: Young Person's Guide to the Orchestra
We encourage educators to visit Classics for Kids, produced by WGUC, where you'll find free lesson plans, activity sheets and more!
**To Register for this program please complete the reservation form
Quotes from teachers who have participated in this program:
To quote a student, "It was magical!" — Sara Bijayananda, Burlington Elementary
"Many students have told me this is one of the best field trips they have been on. They loved it!"  — Holly Nibert, Goodridge Elementary
"Fun, upbeat, engaging!" — Kerry Knollman, Arnett Elementary
"This program was perfect for my students, covering National Standards in Music. The music was engaging and the students learned a lot about the Orchestra and the instrument families." —Stephanie Collins, Caywood Elementary