Classical — Jazz Soufflé
October 19, 2019 @ 7:30 pm
Classical — Jazz Soufflé

Orchestral classics re-imagined via Jazz

---
7:30  p.m. Saturday, October 19, 2019
Greaves Concert Hall, NKU
The KSO brings the jazz orchestrations of Don Sebesky, Eumir Deodato, and Billy May to the music of Bach, Brahms, Debussy, Mussorgsky, Rachmaninoff, and Stravinsky.  Area jazz masters join the KSO for a fresh take on beloved classics.  The KSO has recreated many of these arrangements from original handwritten scores.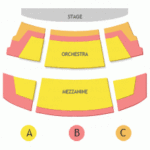 Single Tickets
Available approximately three weeks prior to each concert. 
– A seats: $35
– B seats: $27
– C seats: $19
– Children (18 and under): 50% off
– Ticket sales subject to processing and handling fees: $1.50 per ticket plus credit card merchant fee 3.5%. Mailing an additional $1.15 if requested.
Get your tickets for less by subscribing now!
---