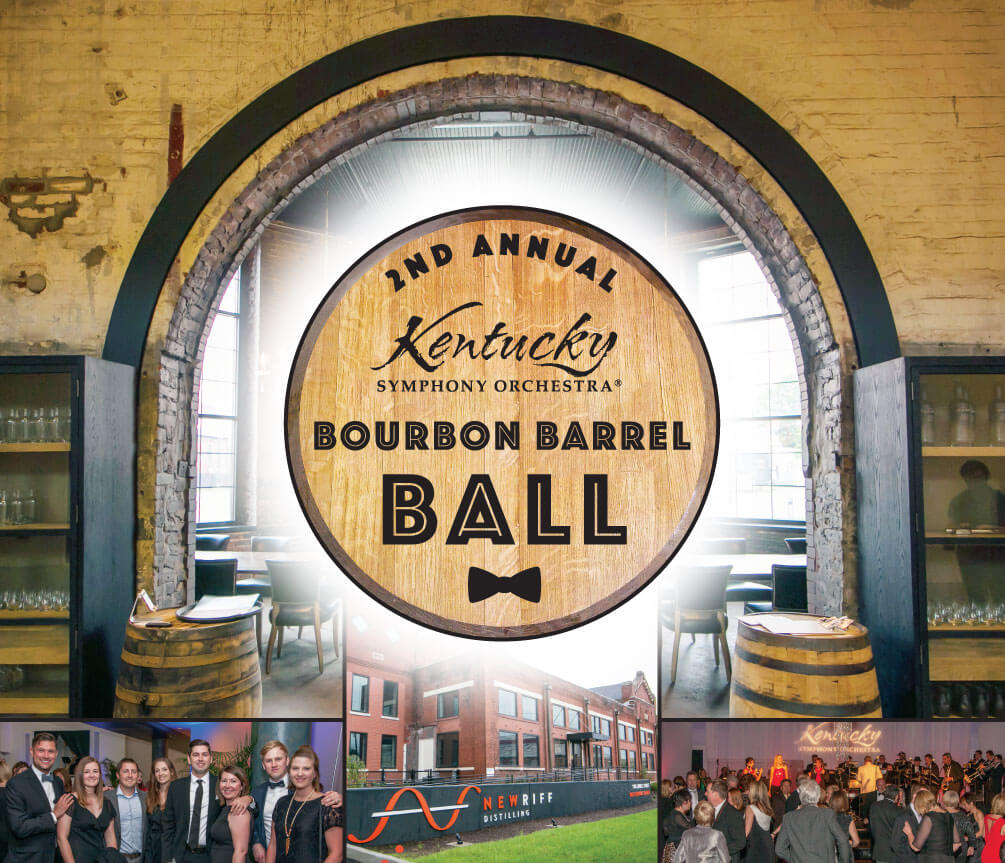 Bourbon Barrel Ball Auction
KSO Bourbon Barrel Ball Auction
The party is over, but the fundraising continues.
The silent auction closes tonight May 7th at 10 p.m. EST.
All proceeds help fund KSO's free school programs and family friendly concerts in Devou Park this summer.
Hope you had a barrel of fun at the Ball, we did.
Thanks to all who attended the Sold out event at New Riff  (West Newport Campus.)
Call KSO at (859) 431-6216 for more info.
The KSO has been granted it's own single barrel of New Riff Bourbon which was tasted at the KSO Bourbon Barrel Ball.
Only 140 bottles remain that bear the KSO / New Riff label with the contents recently tasted and selected by NKY bourbon connoisseurs and KSO supporters.
Order your special bottle today. $50.00 per bottle

The KSO's Single Barrel will be available at the New Riff Distillery gift shop beginning May 7th. Customers must bring proof of purchase via paper receipt (orders displayed on phones will not be accepted).  No bottle sales or pick ups will occur after June 7th.

Get yours today!
Terms & Conditions
Must be at least 21 years old to purchase.
All purchases must be picked up by June 4th.
Bourbon must be picked up in person at the New Riff Distillery Gift Shop (24 Distillery Way) Newport KY 41073
Bourbon cannot be mailed.
Sales tax will be added to the purchase price.
$25 of each bottle purchased is donated to the KSO.
O.F.C. (Old Fashioned Copper)
Vintage Bourbon Raffle — Congratualtions to Ryan Davis for winning the O.F.C. 1985 Vintage Raffle.


Donated by The Party Source

KSO thanks 2019 Bourbon Barrel Ball Partners: