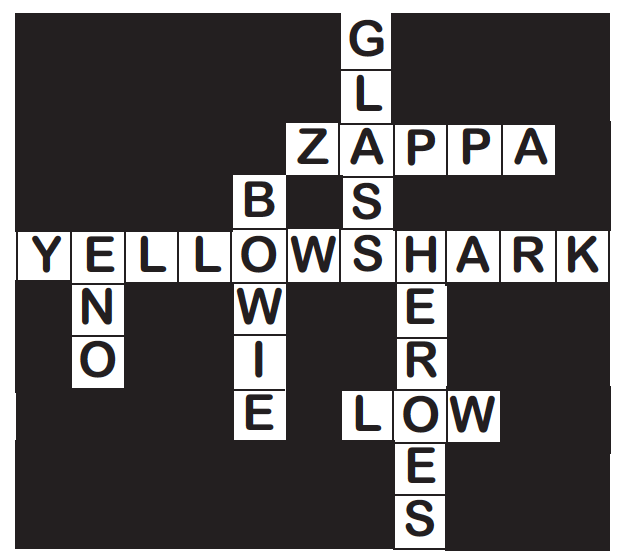 An Orchestral Puzzler

(Iconoclasts David Bowie, Philip Glass & Frank Zappa at the KSO)

---
7:30  Saturday, November 12, 2022
Greaves Concert Hall, NKU
When pop music traverses into the symphonic realm, it is often the iconoclast making the foray. Frank Zappa certainly went his own way with his brand of rock music, and he left his final imprint in 1992 with a collection of short symphonic works under the banner The Yellow Shark. 1970s & '80s glam rocker/composer David Bowie and musician/producer Brian Eno penned instrumental works and teamed up with minimalist composer Philip Glass, who took their songs and incorporated them into his "Low" Symphony and "Heroes" Symphony (named after Bowie albums). Experiencing performances of any these works live is a rare event anywhere on the planet. Don't miss them in Northern Kentucky.
Frank Zappa
"Peaches and Regalia"  
Philip Glass, David Bowie, Brian Eno
"Subterraneans" from the Low Symphony   (Tri-state premiere)
Zappa

Glass/Bowie/Eno

Selections from The Yellow Shark   (Tri-state premiere) 

Dog Breath Variations
Outrage At Valdez,
BeBop Tango
Pentagon Afternoon
Get Whitey
G-spot Tornado

"Abdulmajid" from the Heroes Symphony (Tri-state premiere)

Zappa
"Strictly Genteel" 
Single Tickets
Available approximately three weeks prior to each concert.
– A seats: $35
– B seats: $27
– C seats: $19
– Children (18 and under): 50% off
– Ticket sales subject to processing and handling: $1.50 per ticket plus credit card merchant fee 3.5%. Mailing an additional $1.15 if requested.
Get your tickets for less by subscribing now!
---